While this site highlights my work as a photographer, much of it for HABS/HAER projects, I am primarily a historian. In recent years I have had the good fortune to team with Outside the Box, LLC in the preparation of Administrative Histories for the National Park Service. These are book-length studies of individual units of the NPS, which the NPS sees as management tools. Administrative Histories are designed to outline the legislative origins and subsequent management decisions in the formation and on-going administration of the park, all within an overall interpretive, analytical framework. As the NPS notes here,
Park managers bear significant responsibilities for decisions about park resources that affect how future generations will see this multifaceted natural and cultural heritage. Administrative histories inform them about the decision-making of their predecessors in the NPS, and about how NPS decisions have reflected and reflect broader social, economic, cultural, and political trends and interests.
Missouri River at Running Water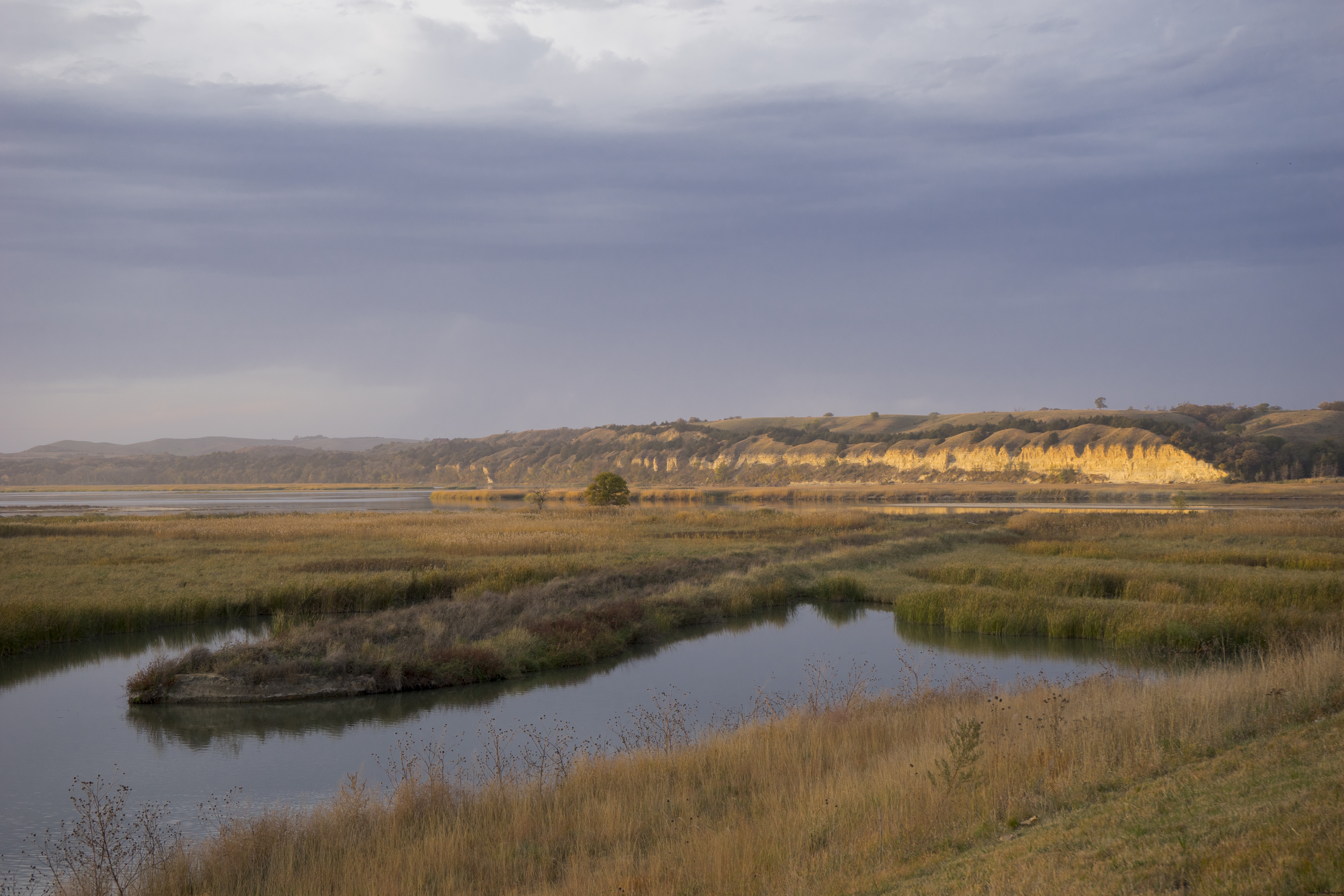 From the summer of 2014 to the summer of 2016 I researched and wrote the Administrative History of the Missouri National Recreational River. First created in 1978, and then expanded in 1991, MNRR (as the NPS calls it) consists of two segments of the Missouri River where it forms the border between South Dakota and Nebraska, together with the lower sections of the Niobrara River and Verdigre Creek. These are challenging sections to manage, given that the US Army Corps of Engineers is required to be a partner with the NPS in the management of these components of the National Wild and Scenic Rivers Program; the two agencies do not always agree on the management of rivers. In the Administrative History, I had the chance to explore in great detail the complicated origins of this unit of the NPS, the long background of federal involvement in manipulating the Missouri, and the ongoing challenges in its management since then. I found it to be a fascinating book to write.
MNRR Administrative History 2016
Beyond the fascinating history, MNRR consists of sections of river that are stunningly beautiful, with most of it remaining nearly pristine despite being immediately downstream of major US. Army Corps of Engineers dams, constructed as part of the Pick-Sloan Plan. The boundaries of the MNRR also includes many parks and public access points that are owned and managed by various state and local entities. The gallery above shows a small selection from this vast and stunning landscape.