The Hotel Syracuse, built in 1924, is the last of the grand hotels in Syracuse's downtown. Held by a series of absentee landowners in recent years, this elegant building has been allowed to deteriorate. While its glory has faded with the lack of attention, it remains a glorious building. In the summer of 2014, the City of Syracuse seized the building by eminent domain from the unresponsive landowners, and conveyed the property to Ed Riley, a local architect and developer who will spearhead the renovation and revitalization of the hotel. Mr. Riley graciously granted me permission to document the interiors according to HABS/HAER standards. I did the work on behalf of the Onondaga Historical Association, which has agreed to curate the negatives and contact prints.
Director's Room detail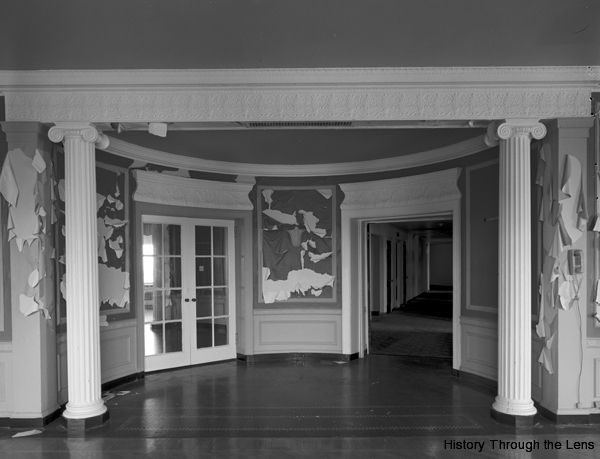 If you would like to comment on this post, please feel free to send me an email: bgharvey@me.com. I'd love to hear from you!